Happy birthday to us, happy birthday to us, happy birthday to Choose Purple, happy birthday to us…
This month celebrates two years of Choose Purple and what a two years it has been. Double the staff, plenty more clients, new offices and hopefully we are adding even more benefit to the companies that we have the pleasure of working with. We have stayed loyal to the principles on which we started and the journey now enters year three.
We won't say it has been 24 months of pure plain sailing but we are happy with our progression. Has it been more than we expected? Probably, yes.
We decided to celebrate our birthday with team drinks and a few other shenanigans (as per the picture below). Every landmark comes with a time of reflection and this one is no different. To mark this particular landmark, have a read of some online marketing lessons we have learnt and believe every business needs to get right.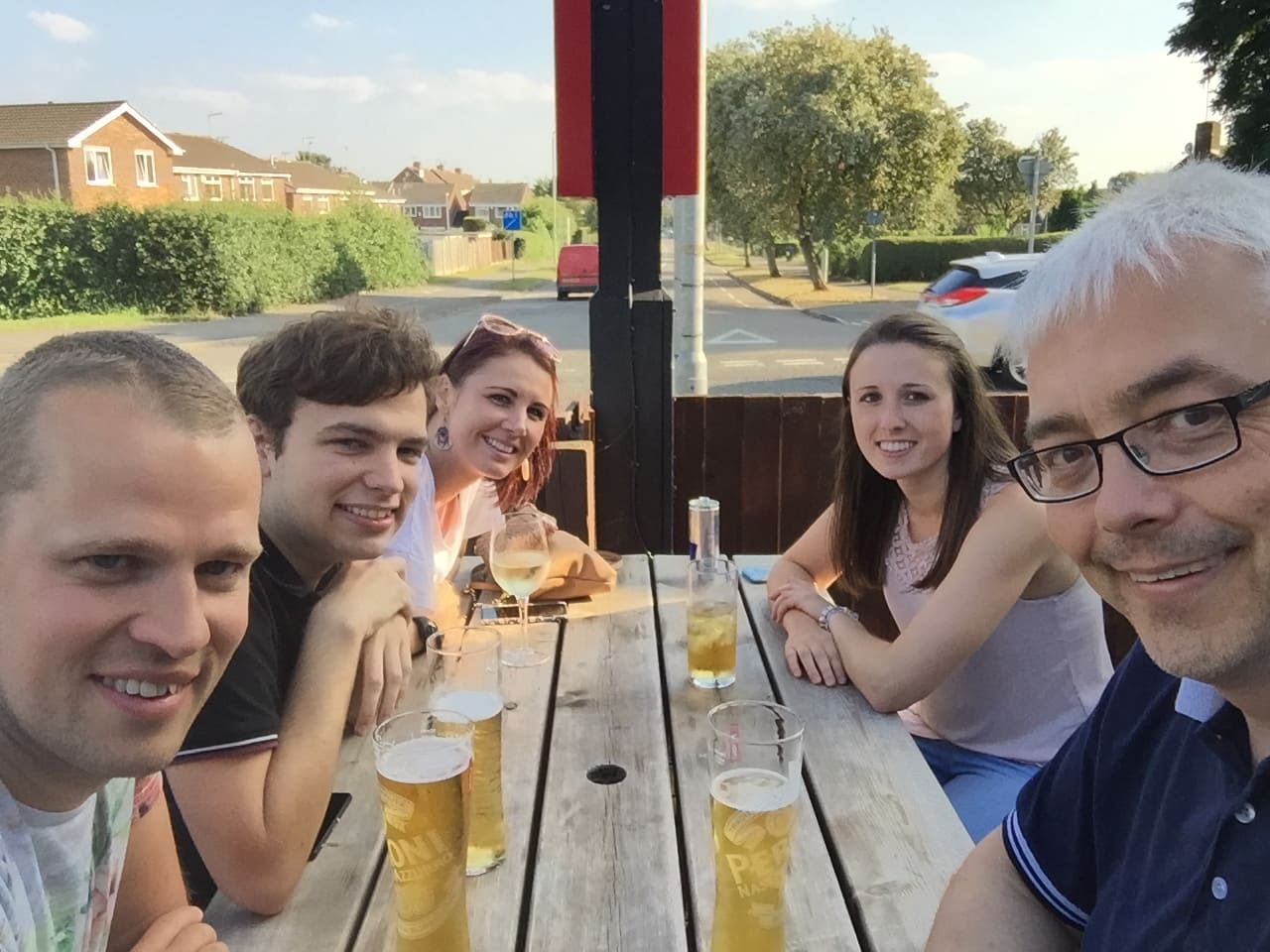 Don't cut corners on your website

We don't like cutting corners full stop but we do understand there are times when budget restrictions come into play and we all need to do the best job within the parameters we are given. However, there are certain areas that we believe cutting corners should be avoided and one of these is when it comes to your company's website.

If people want to know more about you, need your phone number or are ready to buy what you offer then more often than not they go online to find you. This means they will come across your website and when they do you need to ensure that what you give them represents your business to the level that you require. Here are some mistakes we see regularly when it comes to websites and online marketing:

Using free website builders to try and build a professional site: as much as I think I can play football like Cristiano Ronaldo, when it comes down to it I can't and my results will be a world apart from his. The same principle applies for websites.
Unresponsive websites: if your website does not work correctly on mobile phones or tablets then it is not responsive. In such a case people will not spend much time on your site when viewing from a phone (of which is more than 50% of people). Not only that, Google will not rank your site as high as your competitors who do have responsive sites. Unresponsive is just not an option!
No SEO or the wrong SEO in place: It is great to have a nice looking site but if no one can find it then it's appearance goes out of the window. Ensure your website is fully optimised for search engines. We wrote this blog recently on some simple SEO steps that you can take. Read it here.
A website that looks good but is not an effective marketing machine: we regularly come across websites that look good but there was little thought put into how to ensure the visitors are encouraged to interact, stay longer and hopefully buy from you.
Clear navigation: it is vital that people can easily find the information that they require from your site. They don't want to be sent from pillar to post to find a simple piece of information.

Having a website that works for your business is an absolute must. There are cost effective solutions that will work for you meaning you can stop cutting corners.

Blogs are big

We might not have said this two years ago (and we were probably wrong) but blogs are huge! Here are the two main reasons why:

They help you be found. A blog gives you the ability to regularly add pages to your website containing your chosen keywords so that the likes of Google can keep moving you higher and higher up the rankings.
They are an ideal way to communicate with your audience and show how much you know your industry. People want to buy from people who know what they are talking about, prove you do through a blog.

Every business needs a blog!

Be active

You have to shout about your business because if you don't, who will?

Your time is limited. You have lots to do and little time but do be as active as you can online. You don't have to do everything but you do have to find out what works for you and cream that as much as you can. There are so many options as to what you can do from Facebook Ads to email marketing. Some of them won't work but some really will help you grow your business. Either speak to a professional (we are happy to advise) to find out what you need to be doing or do some trial and error, but most of all, do something.

Which social media platforms should you be on? Facebook Ads or Google Ads? What SEO do you need to do? How about email marketing? There are plenty of questions that need to be answered. It is important to be active but even more important to be active doing the right things.

Keep it simple

We all have the potential to over complicate things in pursuit of trying to obtain the right results. However, we have found that more often than not the answer is to keep it simple.

It seems to be human nature to believe that solutions come at the end of a complicated process or strategy. How can the right results be simple to get? It is not always about doing more or spending more but doing the right things and investing your resources in the right areas.

We have found if you go back to asking what results do you require and what will it take to get those results the answer are actually quite simple.

Go visual

We live in a visual society. It's pictures over text and videos over pictures.

Statistics prove that social posts with images get more traction and websites with videos achieve better results. With the likes of Instagram and YouTube doing better than ever before be assured visual is the way to go. It really is about more than just words.

Again, there are cost effective ways that you can produce nice looking images though free programmes like Canva. Videos also don't have to be overly expensive but can be an excellent addition to your online marketing.

Whatever you choose to do is up to you but do go visual.
So that's our five. It's time to bring on year 3!
If you would like any help or advice with your online marketing be sure to call our team on 01909 478622 or email us here.